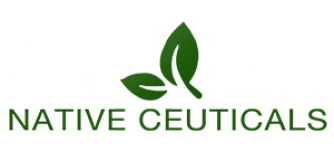 Native Ceuticals
Business Features:
1. Flexibility: We offer a turnkey investment opportunity in the booming CBD industry with the freedom to run your business the way you want. We've developed store concepts and tools that allow entrepreneurs to maximize their location's potential while benefiting from our team's proven systems and industry expertise. License business model with no franchise fees or royalties. Affiliates are traditional entrepreneurs who desire the flexibility to decide their operating hours, number of employees, ownership role in the business, etc.
2. Full Demographic Customer Base: Our beautifully designed stores have a warm and welcoming environment that attracts anyone from age 21 to 85. We are the first CBD model with a broad and mainstream appeal, which leads to increased business opportunity. And in general, CBD demographics are not as restricted and are only projected to grow in the next few years as CBD becomes a regular household item.
3. Additional B2B Revenue: Affiliates can attract and profit from bigger accounts by offering white label products for chiropractors, gyms, fitness studios, wellness centers, spas, holistic medical practitioners, etc.
4. Focus on Localization : While our concept thrives almost anywhere, we always understand the need for localization. Affiliate locations are listed on the website, but they have flexibility to run their own marketing. Member program allows Affiliates to see online sales funneled back to the stores. When placing orders online, customers are able to click on the store they want the sale to be processed through. So any friends, family or signed up customers in store will create revenue for that location. Inventory Control System (proprietary) allows product to move between stores. This customized ordering system ensures lean and fast moving inventory, easy fulfillment and reduced overhead.
5. High Margins: The potential with our CBD and other holistic products is unmatched. In addition, a very attractive earnings potential that is not based solely on customers coming in stores, but also from attracting larger B2B accounts and online sales funneling back to the stores. Our estimated net margins are around 55% Some products like tinctures are at 60%plus. Other products are lower. We do not carry products that offer less than 36% margins.
6. White Label Opportunities: We offer our licensees the opportunity to partner with other businesses and create exclusive partnerships to carry our line of premium CBD products. This also includes the opportunity to White Label their own line. This is enticing to many business owners as they like to put their own name on the products they sell.
Average Customer Spend:
On average, our customers are spending around $140-$150 per visit. Please note that many customers purchase their products on a monthly basis. Our customers are loyal and store owners benefit greatly from repeat business. In addition, on line sales also get funneled back to the store. Each affiliate is given a unique tracking code as well as a tracked landing page. The back-end of the website was designed so that the store is credited for a customers online purchase. Our affiliates are paid out for all on line purchases by the 15th of the next month.
Brand Differentiators and Competitive Advantages of Our Product/Service:
1. Quality: We pride ourselves in producing highly concentrated cannabinoid products, as well as in our Seed to Shelf business model which allows us to oversee our products for quality assurance from start to finish. All of our CBD products are extracted from California and Colorado grown Industrial Hemp registered with the US Department of Agriculture. Our dedication to quality, safety and consistency and strong manufacturer relationships set us apart from any competitors.
2. Appealing Store Design: Most other CBD stores appeal to a specific demographic and cannot reach across. We are the first CBD company to attract professionals and customers of all ages with our modern and inviting store design. Our wide array of customers enjoy shopping and learning about our products in a welcoming environment that inspires healing, creativity and comfort. The unique lounge area in our stores allows customers a space to enjoy their favorite products and de-stress.
3. Guest Experience : 100% customer experience. While providing the utmost standard of quality in our product line, we put customer needs and education first. The feedback for our stores and products has been overwhelmingly positive with customers praising the feel and look. High quality products in an instantly relaxing environment. The same customer-first principles are applied to our online shopping experience. Our free member program allows customers to explore and shop from our wide variety of products online with direct access to our passionate team of health professionals.
4. Diverse Product Lines: Our unique and diverse product lines set us apart in the marketplace.We are focused on a holistic approach which includes CBD and it's minor cannabinoids (CBG,CBC, CBN etc.), but also additional unconventional products outside of CBD. We are focused on diversification into new product lines, such as our Native American product line. And our pharma grade, GMP certified CBD products come in many shapes and forms, including topicals, tinctures, ingestibles, pet products, bath products, etc.
5. Focus on Education : CBD is a constantly changing industry, our knowledge and depth of experience and focus on consumer education sets us apart. We believe in providing a comprehensive overview of how Cannabinoids, Terpenes and The Entourage Effect work in the body. Between our vast selections of digital content and local triage services, we put customer needs and education first.
6. Technology : We've developed a proprietary Inventory Control System that allows products to move between stores. This ensures the freshest product and avoids relying on new orders from manufacturing, which can take months to deliver.
Native Ceuticals
Investment Information
Receive FREE information
SUBMIT the Request Info Form below.